FORUM
>
SKATE
> $500 FIRST PRIZE MOSS OPEN SAT 14/11/15 NOBLE PARK
$500 First Prize MOSS Open Sat 14/11/15 Noble Park
$500. FIVE HUNDRED BUCKS
FIRST PRIZE MOSS OPEN
Sat Nov 14. Noble Park Bowl.
Only 6 days to go until…..
MOSS Jam + MOSS Foundation Open
Saturday November 14th 2015
Noble Park Skate Park, Victoria. Australia.
MOSS Open 12:30 – 5:30
MOSS Jam 8:30 – 12:30
www.facebook.com/events/376003005918947/
And don't miss the After Party & Skate Culture Charity Auction for MOSS Foundation
www.facebook.com/events/1007132462666295/
MOSS Foundation.
Clean Water Saving Lives.
www.mosswaterproject.com
Facebook: MOSS Foundation www.facebook.com/MossFoundationSkaters
Instagram: @mossfoundationskaters
100% of all funds raised go to building clean water schemes in Africa.
#mossfoundation
#moss
#mossfoundationskaters
#mossjam
#mossopen
#skatecultrue
#skateculturecharityauction
---
Kids & old boys in the morning.
Rippers in the arvo.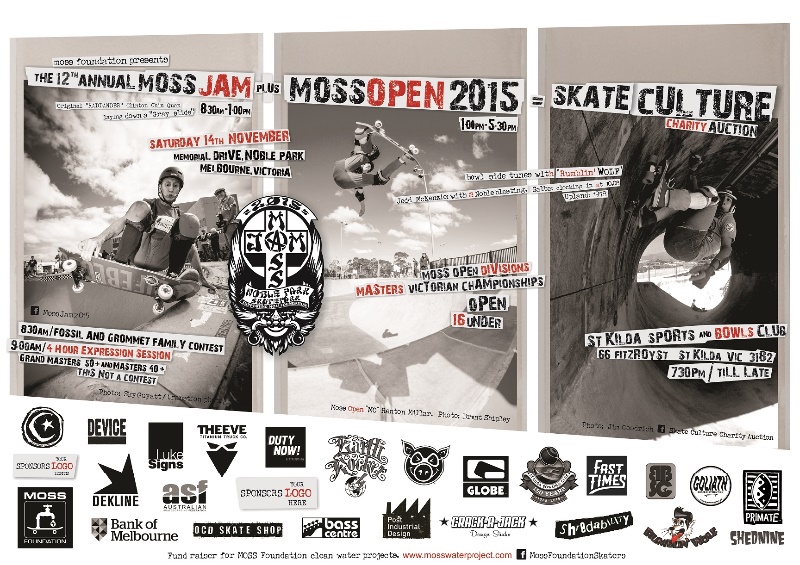 ---
---
Log in to comment